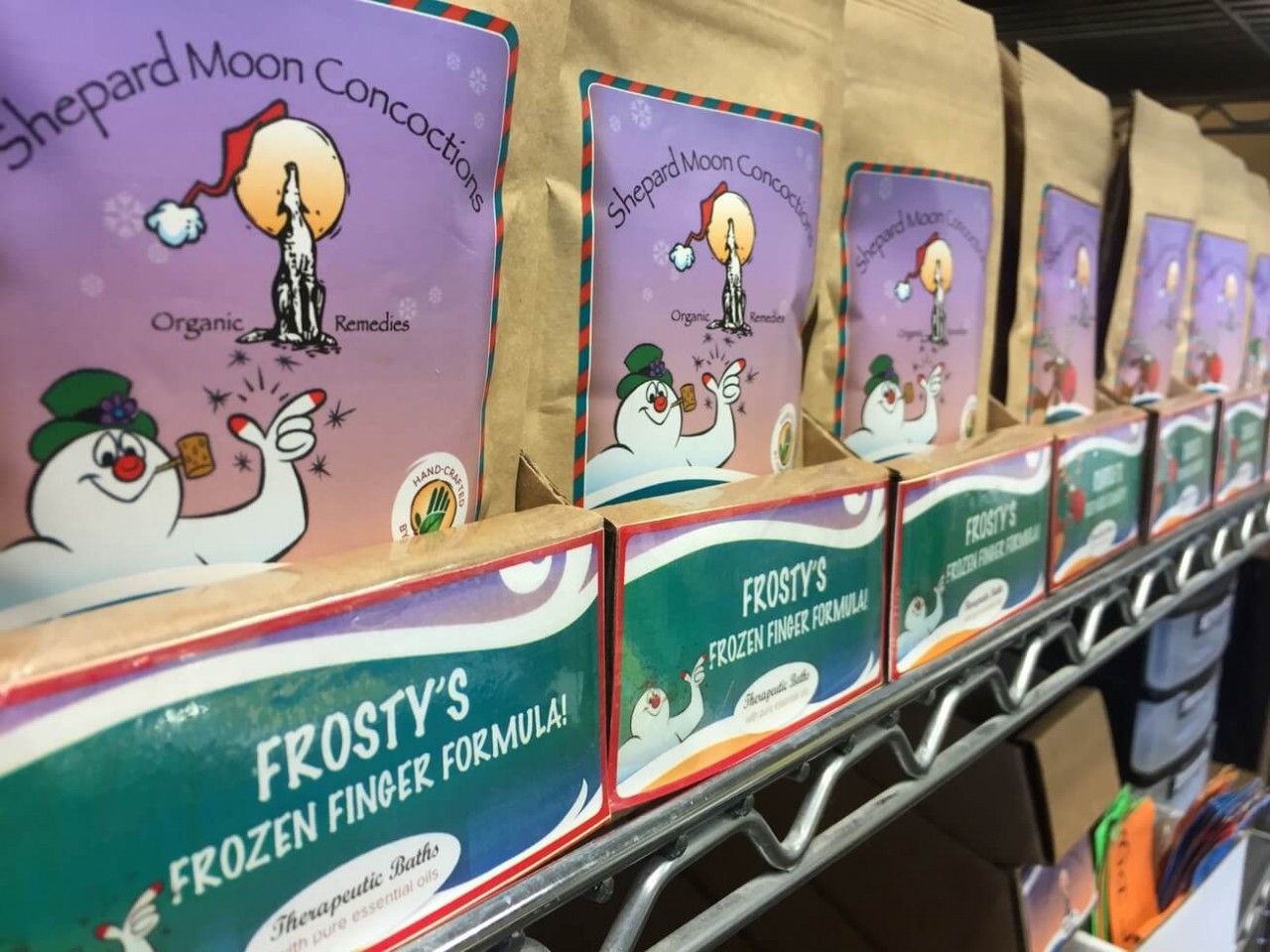 The holidays always seem to begin and end the same for us at Shepard Moon…….with EXCITEMENT! It's fun when we begin mixing our seasonal scents, labeling our fun holiday packaging and gearing up for the upcoming holiday season --- often in summer shorts and tank tops. And it's doubly exciting to make that very last delivery!
2018 was our best holiday season ever! Thanks to our amazing sales team, Shepard Moon put out more holiday baths, gift sets, and mists to more stores in more states than ever before! Almost 5,000-holiday baths and gift sets found their way to delighted hands this last holiday. And that's in addition to our regular healing bath remedies.
So THANK YOU! Thanks to all the incredible stores who carry our products.Thanks to Gina, Sandy, Caryn, Trent, Liliana and Linda — our wonderful sales team at Mountain Sales Northwest.Thanks to Rachel, Clare, Anne Marie, Emma and, of course, Bodhi who cranked it up another gear to make it all possible....
And thank YOU! Thanks to everyone who has purchased, believed in and supported us throughout the years. We truly are a company that has been nurtured, sustained and grown with love and kindness by many hands and many hearts.
Related Posts
Comments
No comments made yet. Be the first to submit a comment