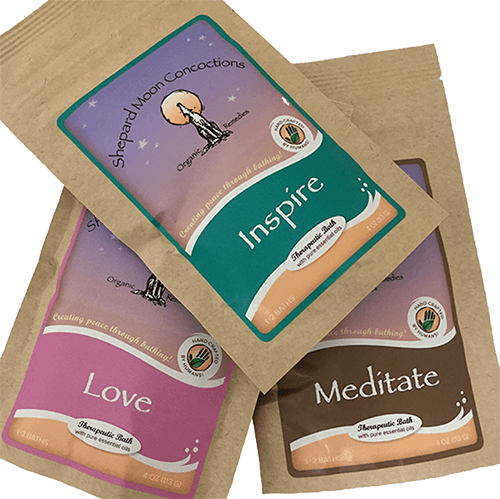 I consider myself a spiritual being who is here to help serve our world. I am a spiritual counselor and a woman in recovery. Eighteen years ago I created Shepard Moon Concoctions and consider it to be one of my greatest spiritual expressions and teachers.
This last year has felt incredibly tumultuous. Blame, fear anger and violence is noticeably heightened. The divide between races, between political parties, between governments and citizens——between us, our "enemies" and even our allies—has widened as we grow farther apart from one another. This is not an easy time.
And yet here we are. I don't believe that this is a desperate time, let alone that it calls for desperate measures. I do believe that this is a time that calls for compassionate measures. It's a time for "mothering" each other rather than "othering" each other through judgement, hatred and blame. Now that Mother's Day has passed, let us take the essence of "mother" and carry it forward as we navigate these challenging times.