11 Reasons Why….You Need a Bath!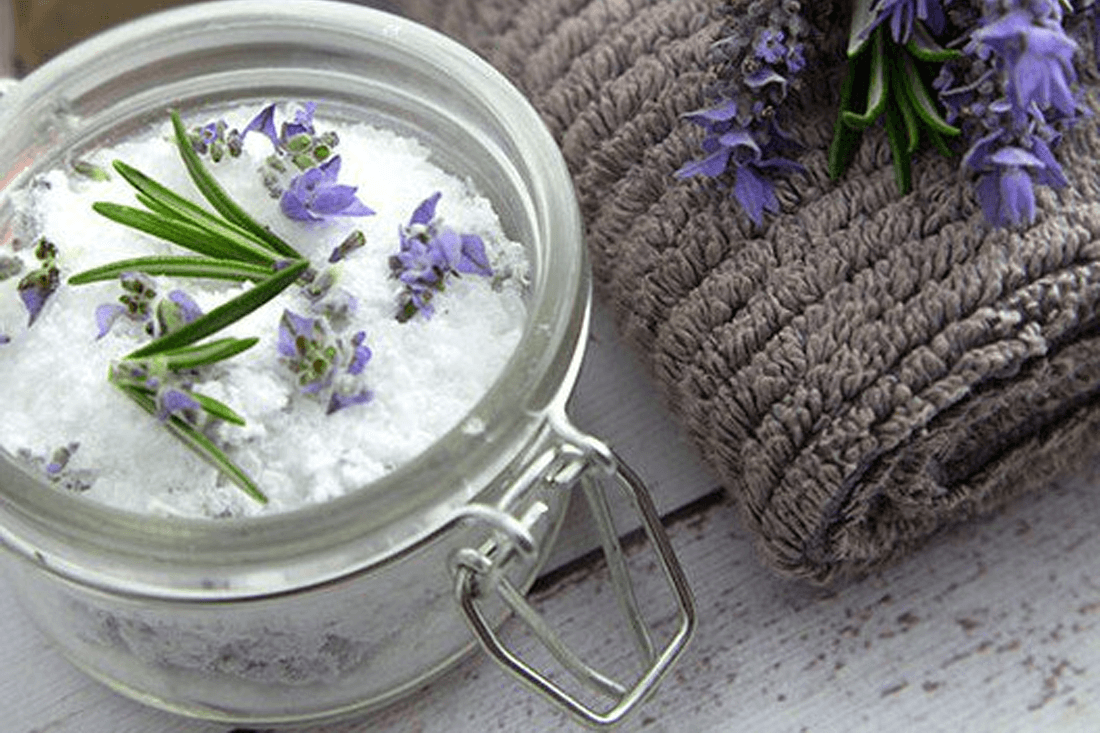 Who has time to take a bath anymore? It might not feel like you do, but making time for relaxation is important! And taking regular baths, instead of showers, is not only more relaxing, it's also better for improving your overall health. Here are 11 reasons why you'll want to resurrect bathing as part of your weekly self-care routine.
#1 Taking baths improves your overall circulation
One of the biggest differences between bathing and showers is hydrostatic pressure. Because water is much denser than air, immersing yourself in your bathtub exerts greater pressure against your body. This pressure pushes excess extracellular fluid back into circulation. "When you improve blood flow, you improve everything."—Dr. Douglas Lewis
---
#2 Baths are one of the best ways to relieve pain
More than 100 million Americans suffer from chronic pain at an estimated cost of 600 billion dollars per year in treatments. That's 1/3 of our entire population! Soaking in your tub for 20 minutes is an effective and affordable natural pain remedy, particularly if you add Epsom salt and essential oils.
#3 Taking a 20 minute soak in your bathtub is a time proven remedy to combat stress
Whether you're talking about rising anxiety and depression, increased digestion disorders, allergies and asthma, or increases in heart disease and diabetes, STRESS is an underlying cause of all these issues. Baths allow you to take a break away from your stressful world and simply relax. Giving your body a break is imperative to long term health.
#4 Studies show taking a bath before bed is one of the best natural remedies for sleep
Insomnia? Taking a "not too hot" bath before bedtime is a tried and true way to help. Especially when you add Epsom salt and essential oils such as lavender. With 30% of all Americans saying they get less that 6 hours of sleep, this bedtime practice can be a healthy habit to adopt.
#5 Skin care is greatly improved by taking baths rather than showers
Bathing is better than showering for overall skin health according to Dr. Casey Carlos. We tend to "overclean" in the shower. This can lead to dermatitis, eczema, and dry skin. Bathing, on the other hand, is moisturizing for your skin. Dr. Casey suggests the "soak and smear" technique for the best support for your skin.
#6 Want to detoxify? Baths are are a must when doing a detox cleanse
Soaking in a hot bath with Epsom salts and essential oils is one of the best things you can do to help your body detoxify. Did you know that your lungs and skin eliminate 70% of the toxins from your body? A hot bath supports your lungs and skin, pushes extracellular fluid back into circulation and relieves muscle soreness and headaches that often occur when you cleanse.
#7 Most Americans are magnesium deficient. Epsom salt baths can help!
68% of today's Americans are not getting enough magnesium. Maintaining magnesium levels is super important for all-around health. Magnesium is important for muscle control and ridding your body of harmful toxins. Magnesium deficiency can lead to a number of health issues, including high blood pressure, heart problems, diabetes, muscle pain, increased stress and anxiety as well as digestion problems. Studies show that soaking in an Epsom salt bath increases magnesium levels in your body.
#8 Taking baths gives a boost to your immune system
Taking a bath with essential oils is a feel-good remedy that supports your immune system. Heating up your body by soaking in a hot, steamy bath alerts your body of possible infection. Your body responds by producing more white blood cells. Adding essential oils helps even more. As one of nature's best antibiotics, simply breathing them in kills infection.
#9 Doctors now recommending baths as an effective therapy for treating Type 2 Diabetes!
Did you know that bathing is now being recommended as an alternative therapy for Type 2 diabetes? A 2014 New England Journal of Medicine Study found that taking baths for just e weeks reduced blood sugar levels by 13% compared to participants who took showers. They also lost weight and reported a greater sense of both physical and psychological well-being.
#10 Taking a bath can help you maintain a healthy heart
If you're a Type A personality then chances are you're at risk for high blood pressure. Stress can directly increase your heart rate while also increasing cholesterol. Sudden emotional stress can even trigger heart attacks. Relaxing in a warm bath on a regular basis is a wonderful way of reducing stress and improving your circulation.
#11 Baths are better than showers for promoting healthy digestion!
Nexium, Prilosec, Pepcid and Zantac… digestive disorders are big business for our pharmaceutical industry - $17.6 billion alone in 2016! When you are under stress, your body responds by stopping all digestion functions. Anything you can do to relax and "de-stress" yourself will help improve your digestion.
So, when committing to improving your overall health, don't overlook a simple change that you can do laying down,..... in any weather..... and you don't have to eat more vegetables or buy an expensive gym membership! Take some time to take a bath and relax your way into feeling better!
Related Posts
Comments
No comments made yet. Be the first to submit a comment